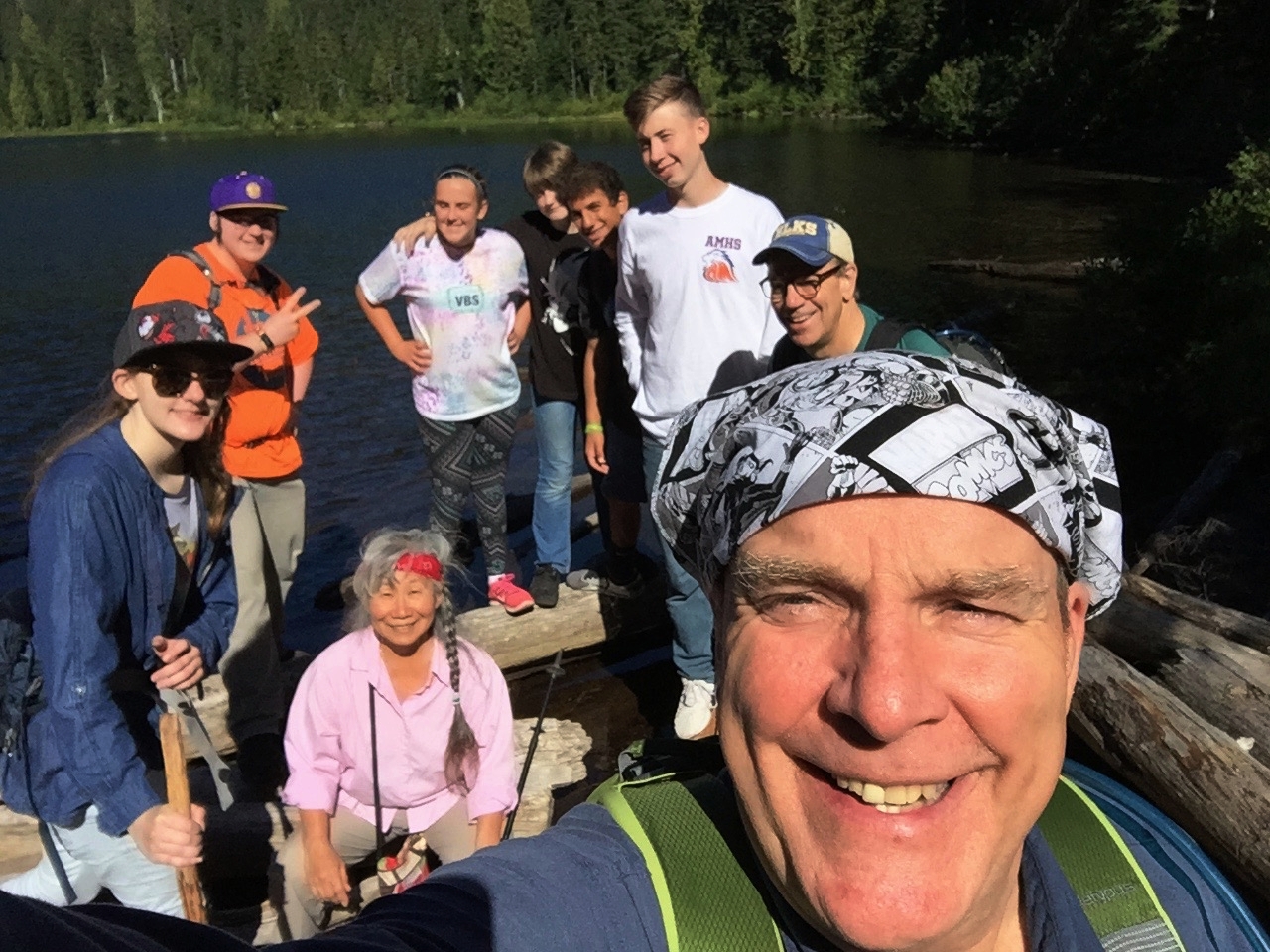 What can you tell about us just by looking?
The youth group hiked up to Ollalie Lake and it was a good day. There was no dress code except for shoes and a water bottle, so it is interesting to me what people choose to represent. I have my custom super-hero bandana from the Youth Gathering. Pam has her braid and hiking poles. There is an anime hat, a Purple and Yellow Luther Rose Cap, a custom FoG VBS shirt, a custom black and white graphic t-shirt, some expensive athletic gear, an AMHS high school t-shirt, a Montana cap. We came together to hike the trail but we are not all alike. At the same time it takes all of us to make us who we are. God's kin-dom is like that!
I am seeing a number of new faces this fall. We arrive from many and varied places and paths, represent a multitude of socio-economic, cultural, educational and spiritual backgrounds, all drawn by the Holy Spirit to this place at this time. God is using each of us in ministry in our lives. My question of the day is how can we work together to incorporate all of us into God's work we are doing together? Young and old, new and seasoned, energetic and overburdened, God welcomes all of us into a life lived under grace.
On the church calendar we are coming up on Re-Formation Sunday, All Hallow's Eve, and All Saints Sunday. All of us together are re-formed by grace to strengthen one another as we name our demons and come together in worship as forgiven, holy, children of God. It is a movement in the calendar that we recognize in life.
God Gathers. God Sees and Forgives. We are made and remade and rejoice in lives of service.
Now that is movement the whole world needs.
Peace as you re-present grace in the world.
Pastor Mark